M.S. in Supply Chain Management
Built with Leading-Edge Learning Technology
The online program for the M.S. in Supply Chain Management is mobile-optimized and uses the Canvas learning management system, which is designed to be easy and efficient.
Guided Video Walkthroughs
Forget the standard PowerPoint presentation. Professors will frequently serve as on-camera guides to break down the lesson.
A Classroom in Your Pocket
Our mobile app will send you notifications for course updates and give you the option to message faculty or jump into coursework no matter where you are.
Connect with Your Professors
The online program allows you to learn from anywhere in the world, but it doesn't mean your professors will be distant. You can make the same connection with your instructors as students on campus.
Consistent Class Structure
Tech stress won't slow you down as you easily jump from one class to the next, finding a consistent structure that helps you focus on what's important.
Technology Requirements
Minimum technology requirements include a webcam and microphone, as well as an operating system that is compliant with the online learning platform, Canvas.
Screen Size
Canvas is best viewed at a minimum resolution of 800x600. If you want to view Canvas on a device with a smaller screen, we recommend using the Canvas mobile app.
Operating Systems
• Windows 7 and newer (users on Windows 10 need to download the 10 Anniversary Update to submit Canvas assignments)
• Mac OSX 10.6 and newer
• Linux - chromeOS

Mobile Operating System Native App Support
• iOS 7 and newer (versions vary by device)
• Android 4.2 and newer

Computer Speed and Processor
• Use computer less than 5 years old if possible
• 1GB of RAM
• 2GHz processor

Internet Speed
Along with compatibility and web standards, Canvas has been carefully crafted to accommodate low bandwidth environments.
Minimum of 512kbps
Screen Readers
• Macintosh: VoiceOver (latest version for Safari)
• PC: JAWS (latest version for Internet Explorer)
• PC: NVDA (latest version for Firefox)
• There is no screen reader support for Canvas in Chrome
Additional Requirements
Some courses may require additional technological components. Please review the syllabus and contact the instructor with specific questions about technology required for a given course.
Focused on Your Advancement
Nebraska pairs easy-to-use and engaging course technology with world-class Big Ten faculty to give you a dynamic, yet accessible learning experience. With a comprehensive combination of courses, our program will help you develop quantitative skills that are transferable across industries and necessary to solve the complex questions of today.
Designed for Balance
Each course follows an 8-week schedule, which means you can continue advancing your career while excelling in your current position. This format allows you to take multiple classes per semester, concentrate on one concept at a time, and keep your family commitments.
Designed by Experts
Classes are designed by faculty who are experts in advancing research and leading conversations on the future of business. Engage with Big Ten faculty as you gain valuable skills used by supply chain professionals.
Learn from Distinguished Big Ten Faculty
Nebraska faculty bring real-world expertise and their research findings into the classroom. Our students benefit from working with professors who are thought leaders connecting the classroom to the real world.
Personalized Career Coaching
Resources such as an expert career coach, a strong culture of networking and our online resume review will help launch you ahead in your career.
Graduate students and alumni can schedule an in-person or online appointment with a career coach, who will help assess where you are in your career and what experiences you might need to move forward. Your coach will review relevant job opportunities, help you market yourself effectively and connect you to alumni working in your desired field.

Additionally, you'll have access to Beyond B-School, a career management resource that covers job search topics such as résumés, interviews and cover letters. Beyond B-School helps you think about marketing yourself as an experienced professional and how to highlight the value of your degree.

Connect with a Career Coach
HLH 201
730 N. 14th Street
P.O. Box 880405
Lincoln, NE 68588-0405
Office Hours
8 a.m. – 5 p.m. CST
Monday – Friday
Start Preparing for Your M.S. in Supply Chain Management in 30 Seconds
Sign up and we'll send you everything you need to know about the M.S. in Supply Chain Management.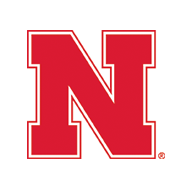 If you have an immediate question,
contact our Business Graduate Programs.
402-472-2338
1. Experience 2. Contact 3. Confirmation
We respect your privacy and will never sell, share, lease or give your information to a third party.