CURTISS SHOWS ENDURING COMMITMENT TO SCHOOL OF ACCOUNTANCY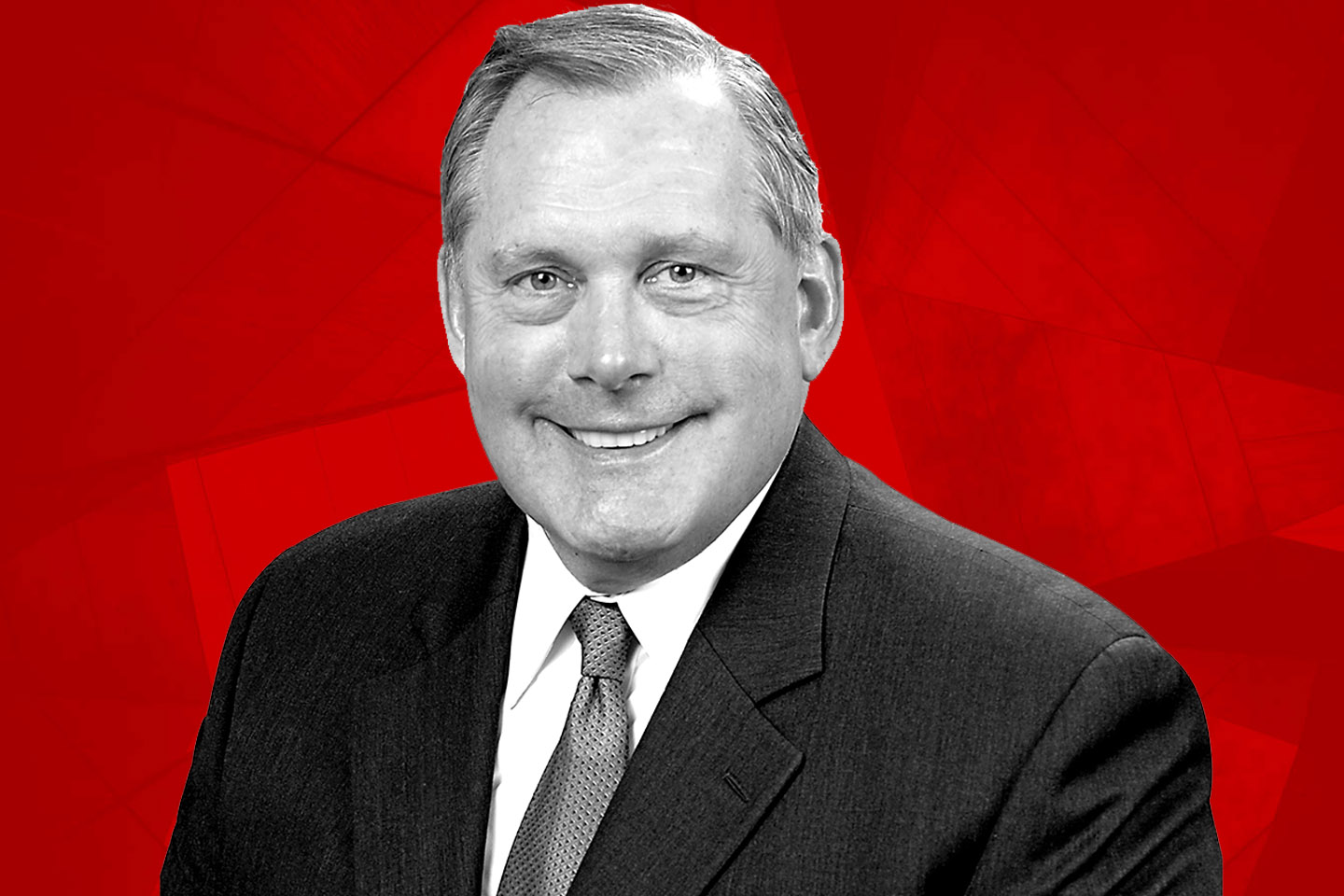 Jeffrey Curtiss, '70 & '71, began his journey in business learning the nuances of accounting while as an undergraduate student at the College of Business. He recognized the part his education played in his career success and started giving back to his alma mater after receiving his juris doctorate from Nebraska College of Law the following year.
"It seemed natural to me to give back to the institution that helped me achieve the success I had," said Curtiss, who believes the combination of a business and law degree differentiated him from other graduates and presented him opportunities he otherwise would not have received. "My first gift to the university was in 1972 after I joined the Lincoln law firm of Nelson, Harding, Marchette, Leonard and Tate."
A family lineage of Nebraska graduates and Husker pride also played a part in his decision to support his alma mater nearly 50 years ago. More than 100 years ago his grandfather, Herbert, received a juris doctorate from Nebraska in 1915. Over the years, his father, sister, son, uncles, cousins and nephew all graduated from Nebraska.
SCHOLARSHIPS PAVE PATH FOR THE FUTURE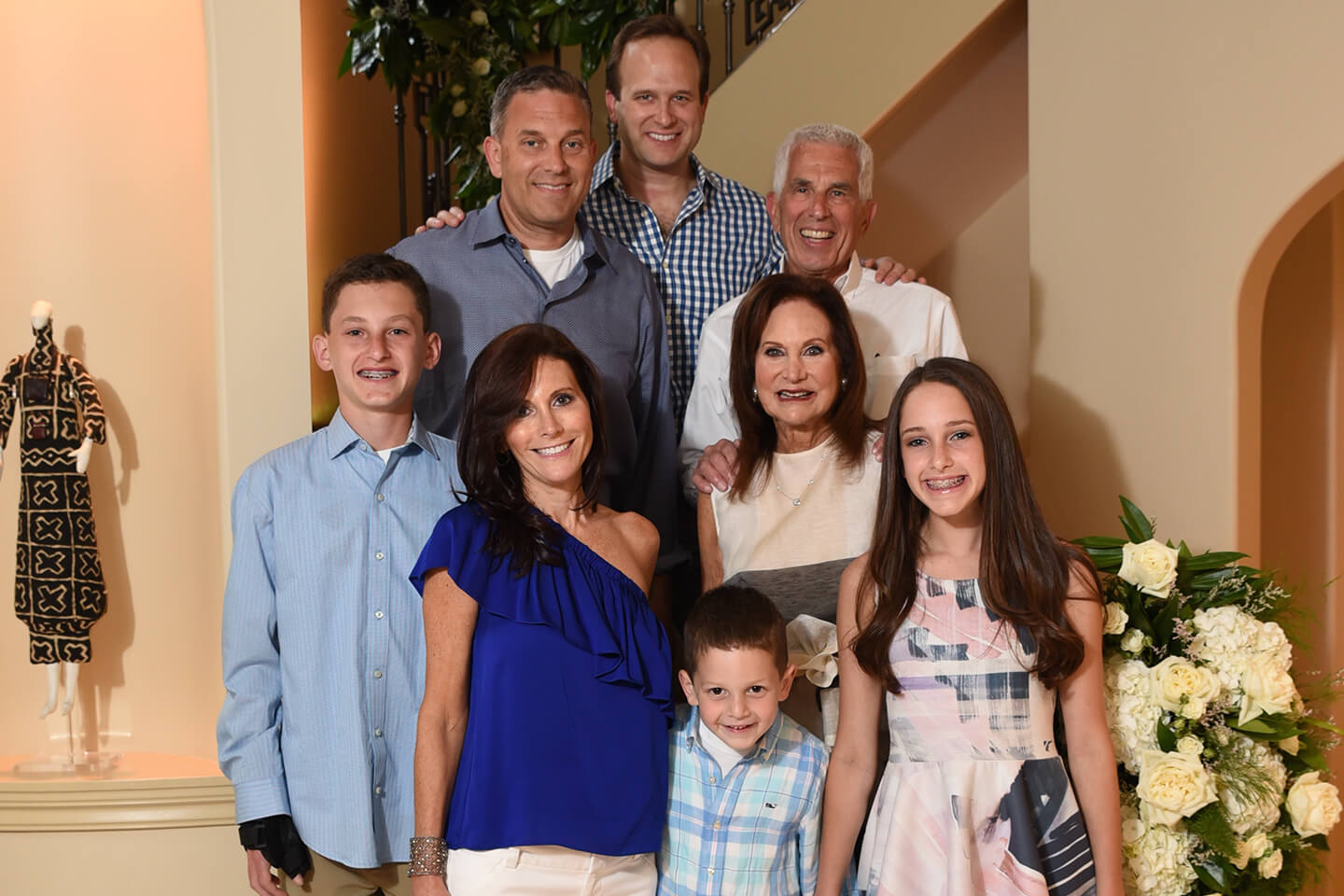 Growing up in Omaha, Roger heard adults discuss accounting as a lucrative and interesting profession. He enjoyed working with numbers and excelled in a bookkeeping course at Omaha Central High School. Looking to his future, scholarships enabled him to attend the College of Business, where he learned the values of flexibility and working with others with varied backgrounds and strengths.
"Every person contributes more effectively when they feel valued in the larger organization," he said.
Mentors and the overall culture at the College of Business continued to guide Roger. His cost accounting professor, Dr. Laverne Cox, employed humor and encouraged students to enjoy themselves in and out of class. "A good lesson for life," Roger recalled.
"After I began my first job, I realized what a great education I received from the College of Business," he said. "The environment and Nebraska culture helped form my personality, which enabled me to succeed not just on education and skill but also a Midwestern sense of values and ability to distinguish right from wrong."
Read Full Story
School of Accountancy Class Notes
Class Notes celebrate the milestones of our alumni during the past year, including promotions, awards, accomplishments, moves and more. These updates were submitted for the Nebraska Ledger directly by the alumni themselves or compiled from news clippings and corporate media releases. See where your colleagues are now.

Read Class Notes
Customize Your Gift to the School of Accountancy
During this uncertain time, be assured the School of Accountancy continues to fulfill our mission of inspiring lifetime learning at the leading edge of accounting education and research. Due to the resiliency of our students and faculty, we quickly adapted to and embraced new ways to teach, learn and conduct business. We appreciate the strong support and outreach from our SOA alumni and friends in helping us meet these challenges and prepare for the future.
Development Fund Faculty Development Fund Honors Scholarship Fund
THANK YOU! School of Accountancy Donors
Accounting Faculty Among Best In Research Output
BYU Accounting Research Productivity Ranking
Nebraska's School of Accountancy is No. 2 in Big Ten in the latest ranking, placing it in the top 15 percent for faculty research among over 600 national and international institutions measured. Nebraska earned the recognition based on the total research output of the school's faculty in the top 12 peer-reviewed accounting journals. The rankings are broken down into three distinct time periods—the past six years, the past 12 years and all publications since 1990—so that each year's ranking builds on the previous year's number.
Dr. Tom Omer Ranked #1 (tied) Research Producer in the World
by BYU Accounting Research Productivity Ranking (May 4, 2021)
#5
Archival Tax
Worldwide
#6
Archival Audit
Worldwide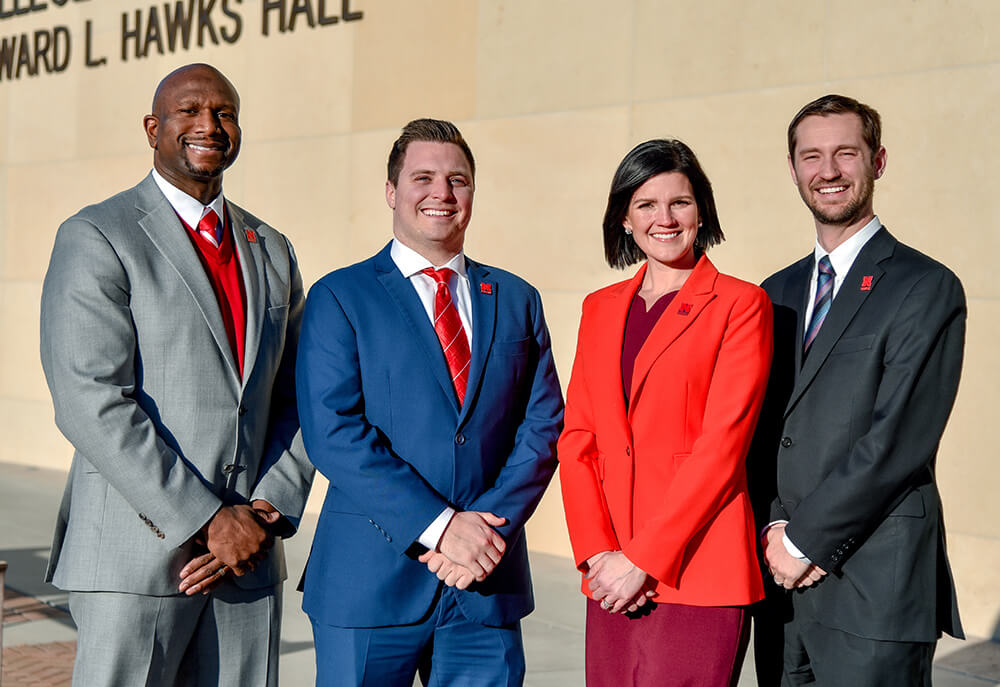 The Nebraska Business
Development Team
Thank you to all our generous donors. If you would like to support the University of Nebraska–Lincoln College of Business, contact:
Post-Graduation Career Outcomes
94%
secured employment
or continued education within six months
of earning undergraduate degree
$50,082
average full-time starting salary
based on 47 reported salaries
96%
CPA Placement Rate
2018-2019
$4,000
average signing bonus
based on 13 reported signing bonuses


66%
remained in Nebraska
building the state's work force
98%
secured employment
or continued education within six months of earning MPA
Find Nebraska Business on Social Media
Contact
Director, School of Accountancy
KPMG Faculty Fellow in Professional Accounting
Associate Professor of Accountancy
HLH 435 B
P.O. Box 880488
Lincoln, NE 68588-0488
402-472-2337